Supporting individuals and whānau to navigate life after suicide loss
Aoake te Rā is here to assist the bereaved to adapt to their loss by suicide.


We are an emerging service that has been devloped using co-design with bereaved indiviudals, whānau and communities
We offer a service for those needing focused support following bereavement by suicide. The service is:

free
available to all ages and at any stage after bereavement
a brief service with approximately four hours support per person (eg four 60 minute sessions)
available for individuals, couple or whānau groups

We offer face to face, online and phone services
We are one of a range of services that support people bereaved by suicide (see diagram)
We aim to be a culturally responsive, safe and effective service
We work with identified local Providers (eg counsellors, psychologists and other health professionals) who we train in suicide bereavement.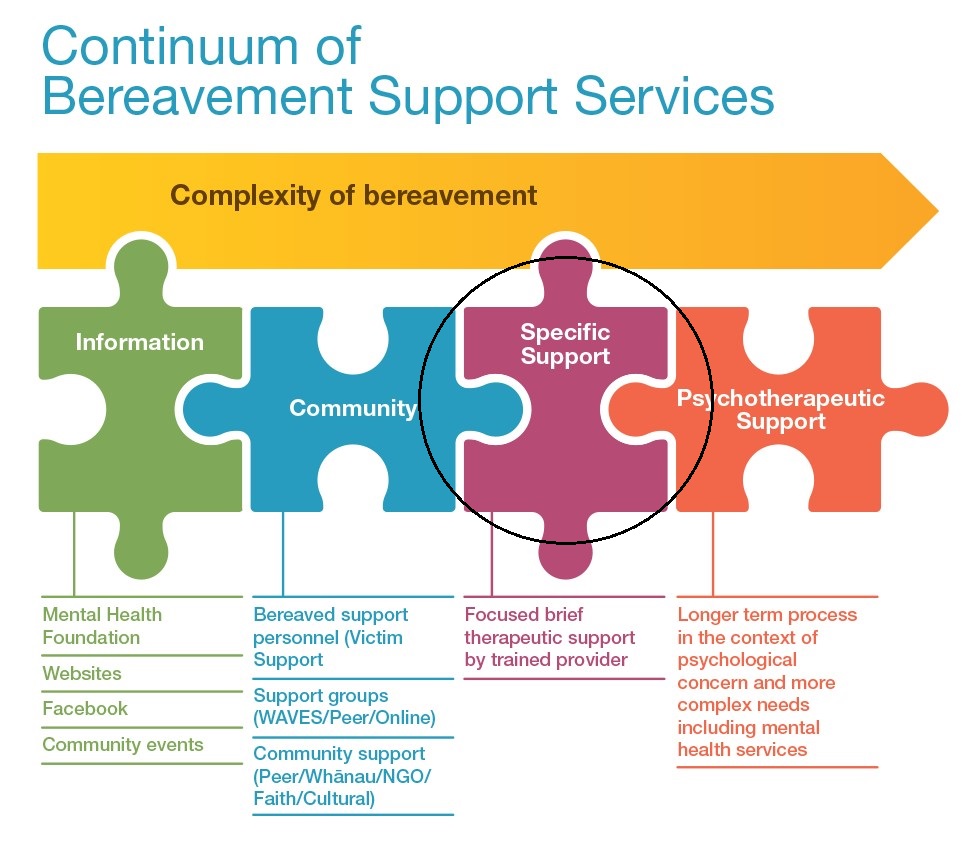 Feedback from bereaved whānau who have used the service...
Bereaved brother & mother